Marketing Collateral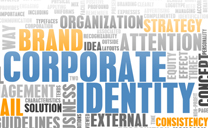 Your company's image is reflected in your printed collateral and graphics. Let us help you make a great first impression!
JPS Graphics - Going Beyond the first Impression in Promotional Marketing Materials
And beyond the first impression, let us add the dazzle and pop to get your message to stand out! Full color is more affordable than ever, and color sells. Marketing programs range from direct self-mailers through point of purchase. The impact of digitally-enabled technology is greater than ever. You can produce materials specifically for each target market you serve.
Strategy
Products
Services