Publishers & Speakers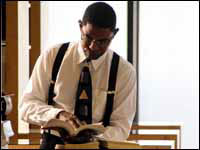 Soft cover & Hardcover Books & Booklets
When it comes to producing books, JPS has you covered. We produce softcover (perfect bound) books, hardcover (case bound) books and booklets (saddlestitched). All printing and binding is done at our facility.
JPS Graphics - Producers of High Quality Digital Color Printing
Traditionally the contents of the books were typically black & white, but in the last two years we've seen dramatic growth in color pages. Our hybrid printing technology is an even more cost effective way to get color into your books. One of our account managers would be happy to talk with you to see if this is a possibility for your project.
Printing Experience You Can Count On
With our years of experience we can be a valuable resource to advise you on the most appropriate binding, page and cover templates and which coating is the best way to protect your book. We are here to help and just a phone call away.
Products
Services